Exploristics' Analytics Academy provides in-depth training in the key skills needed to deliver client projects.
As an Academy member, you will receive close support and guidance throughout the in-house training programme from our experienced statisticians and statistical programmers. This training is designed to help you develop your skillset, choose between a statistician or statistical programmer career path, and to take on projects with confidence.
We are now recruiting the September 2021 intake for our Analytics Academy, please look at our advert in the vacancies section of our website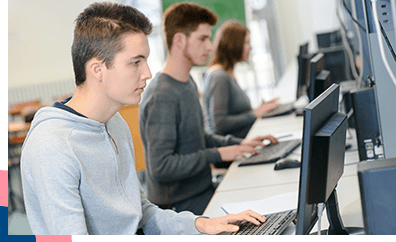 What to consider
Do you have a degree in mathematics, statistics, physics, pharmacology, computer science, or another STEM subject with a mathematical/statistical or programming element?
Do you like solving problems?
Do you want a job that means something to you and feels rewarding?
Do you want to kick start your career in analytics?
Or do you want to change career path to explore statistician and statistical programmer roles in the pharmaceutical and life science industry?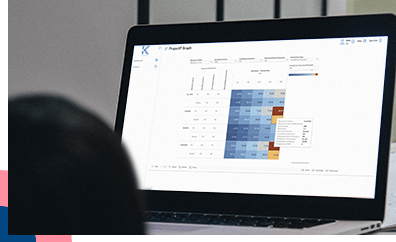 What we provide
As an Academy member you will be trained to support a variety of study types including clinical trials (all phases), medical devices, diagnostics, and epidemiology across a range of therapeutic areas. Our training programme covers key project activities such as:
Drafting and reviewing sections of statistical documents such as statistical analysis plans (SAPs) and analysis reports.
Following specifications for programming and creating datasets (including SDTM/ADAM).
Following SAPs and program summary tables, figures and listings (TFLs).
Performing analyses as part of a team.
Comparing study TFL shells, case report forms (CRF) and SAPs.
The training schedule
The Academy training programme is delivered in two phases.
Phase I Training begins with a thorough 6-week SAS programming schedule. You will be guided through programming standards and practices by our expert trainers, with opportunities for practical application to help with the learning process. This initial phase concludes with a practical SAS assessment to demonstrate your progression.
Phase II Incorporating elements of statistical methodology and programming, the second phase moves towards customer project-based scenarios where you will be given the opportunity to put into practice the concepts you learnt in phase I. This phase will also encourage self-learning, and allow you to develop your research, communication and customer-relation skills throughout the remainder of the academy.
At the start of the academy, objectives of key tasks to complete during the academy will be set. On successful completion of these objectives, you will graduate from the Academy, typically within a year, receiving a certificate and become either a statistician or a programmer within Exploristics.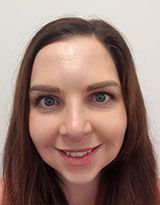 "The Exploristics Analytics Academy is a great introduction to the statistical and programming side of the pharmaceutical and life science sector for those starting out or wanting to change careers. It takes you through lessons and practicals step by step building on your new knowledge as you progress onto project work. Academy members get exposure to both statistician and programmer role aspects so they can get a feel for what they enjoy most and where they want their career to go. It is fantastic to see our academy members working through the tasks, solving the problems they meet, the sense of achievement they continuously feel and their overall enjoyment of their time in the academy."
Moira Murphy Statistics and Programming Development Team Lead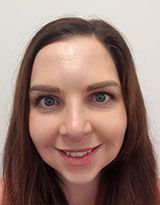 "The Exploristics Analytics Academy is a great introduction to the statistical and programming side of the pharmaceutical and life science sector for those starting out or wanting to change careers. It takes you through lessons and practicals step by step building on your new knowledge as you progress onto project work. Academy members get exposure to both statistician and programmer role aspects so they can get a feel for what they enjoy most and where they want their career to go. It is fantastic to see our academy members working through the tasks, solving the problems they meet, the sense of achievement they continuously feel and their overall enjoyment of their time in the academy."
Moira Murphy Statistics and Programming Development Team Lead
Testimonials
Find out from recent Academy graduates and members how they felt the Analytics Academy training programme benefitted them: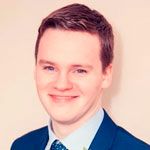 "As a recent graduate I applied looking for an opportunity that would give me skills to develop and practical experience and I got a lot more! From the moment I started I was made very welcome. The lessons were clear and interesting, and the content was highly relevant to my role. There's plenty of practical work and feedback which was hugely beneficial in helping me understand how I'd be carrying out future project work. I especially loved how personal and interactive the lessons are – there was a great focus on each individual and their personal progress and if you had questions nothing was too much trouble for the team at Exploristics! If you're someone just starting a career or even someone with plenty of experience the Academy has something to offer you and I couldn't recommend it enough!"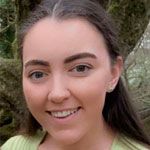 "I have found the Academy Graduate scheme to be a great way of starting a new job and learning new skills without feeling like you have been thrown in the deep end (which is sometimes how starting a new job can feel). Being fully trained up in both programming and statistics gives you a great idea of the kind of work that is involved in both areas, as well as helping you decide which area you would prefer to go into. There is also a very welcoming and supportive team around you who are always there to answer any questions you may have which makes the atmosphere in work even better."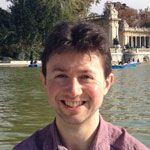 "I came to Exploristics having previously worked as a clinical data manager for one year, a background as a pharmacist and some experience in tech consulting. I did not have any previous experience of statistics, outside of my master's year, or SAS programming. I have found that the academy has been a great place to gain structured and supported learning for SAS programming, CDISC standards and GCP. It has been the perfect situation to allow me to being together some of my previous experience and add together to it, gaining new skills and knowledge, applied in the context of clinical research. The staff and management at Exploristics are very approachable and supportive. They have been very happy to engage in my learning process and answer any questions I have. The programming and statistical exercises and assessments are very "real world", realistically replicating the kinds of tasks undertaken in clinical trials statistical analysis. I would highly recommend the academy to anyone looking to break into a career in statistical analysis and clinical research, with a ground-breaking company."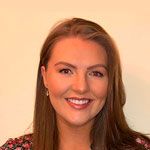 "Since finishing university and joining Exploristics, I have kickstarted my career by gaining invaluable experience and exposure to clinical trials. The academy programme offers structured training, learning opportunities and the chance to assist in live projects, whereby every day I am challenged to expand my existing knowledge and skillset. Exploristics not only have an excellent team of people with extensive backgrounds in the industry but there is a real sense of community and genuine passion for the work carried out. I have thoroughly enjoyed working here and am grateful to play a part in such an innovative company."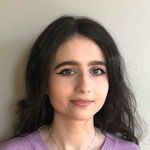 "I am thoroughly enjoying my time in the Exploristics training academy as I am constantly upskilling my statistical analysis and programming skills. The teaching has been informative from the start and my training has always felt rewarding due to the level of engagement from the team. I have already made a huge amount of progress as a programmer and feel more confident handling data. The work has been challenging and varied but I have always had a lot of help from Moira and the rest of the team. Overall, the academy has been a valuable experience and gave me a great insight into the role of a data analyst."