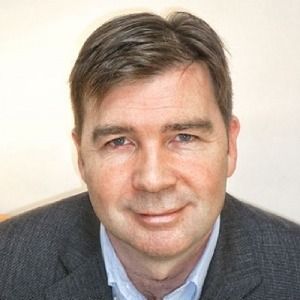 CHIEF EXECUTIVE OFFICER
Aiden Flynn, BSc MSc PhD
Aiden Flynn is the founder and CEO of Exploristics and has 25 years' experience as a statistician in drug discovery and clinical development.
After seven years as a Lecturer at University College London, Aiden spent ten years at GlaxoSmithKline as a Director of Statistical Support for Biomarker Studies across research and development before founding Exploristics in 2009. At Exploristics, Aiden has created an innovative and profitable company and overseen its ongoing growth and transition from a specialist statistics consultancy to a provider of innovative specialist software with wrap-around biostatistics support. As such, Exploristics caters to a wide range of global healthcare developers from the world's top pharmaceutical companies to biotechnology, medical device and diagnostic start-ups.

With key expertise in emerging approaches to clinical development such as Precision Medicine and biomarker discovery, validation and integration, Aiden has worked closely with regulatory authorities, such as the FDA and EMA, to develop tools and guidelines that support the use of biomarkers in clinical studies. He has over 40 publications in peer reviewed journals and books and is an invited speaker at international conferences. Aiden is also a member of the Precision Medicine Advisory Board at Merck Biopharm and is involved in the Precision Medicine Steering Group, offering strategic advice to the Department of Health.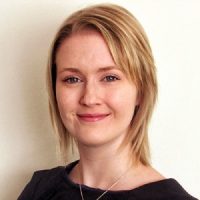 BUSINESS OPERATIONS MANAGER
Frances Denny, BSc PhD
Frances uses her extensive knowledge and experience of supporting clinical development programmes to facilitate project delivery and oversee business operations at Exploristics.
With a BSc in Mathematics and a PhD in Statistics from Queen's University Belfast, Frances has over fifteen years' experience in biostatistics and modelling techniques supporting clinical development. Starting as a statistician at Exploristics in 2009, Frances has used her in-depth knowledge of statistics as applied to clinical development to inform and facilitate decision-making across business operations in support of project delivery for a wide range of therapeutic areas and study types.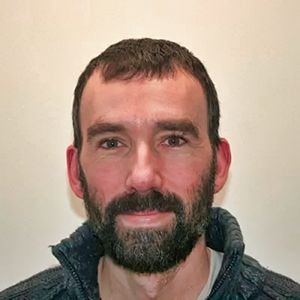 HEAD OF STRATEGIC CONSULTING
Sam Miller, BA MSc
Sam has over 20 years' experience as a statistician in the pharmaceutical industry and as Head of Strategic Consulting, he oversees the data strategy and statistical consulting teams.
As well as ensuring key statistical provision for complex projects, this involves supporting product development in defining the software product roadmap and developing partnerships with external data providers.

With a BA in Mathematics from the University of Cambridge and an MSc in Statistics from University College London, Sam has broad knowledge of statistical analysis and design techniques and gained in-depth experience of the industry at GlaxoSmithKline where he provided statistical support to clinical trials at all stages of discovery and development. This included everything from FTIH studies through proof of concept and dose-ranging trials to pivotal studies supporting regulatory submission, as well as statistical input to portfolio-level decision-making across multiple drug projects.

Sam has co-authored over 50 articles in medical and statistical publications and has extensive expertise in experimental medicine, adaptive designs and the application of Bayesian approaches to clinical trial design and analysis. This enables him to take an innovative and flexible approach to developing new methods for facilitating earlier and better-informed decision-making in the development path of novel treatments.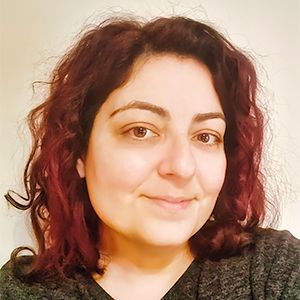 HEAD OF MARKETING & BUSINESS DEVELOPMENT
Eleni Salamaxani, BSc MMedSci, PhD
As Head of Marketing and Business Development, Eleni oversees company growth and promotional activities at Exploristics.
With a BSc in Human Genetics from University of Cardiff, MMedSci in Assisted Reproduction Technologies, IVF, from University of Nottingham and a PhD in Cardiovascular Disease and Mathematical Modelling from University of Sheffield, Eleni and has over fifteen years' experience in a variety of techniques supporting clinical development throughout different Phases.

Eleni spent many years at CROs where she gained in-depth experience of the Pharmaceutical sector providing operational and business development support to clinical trials at all stages of discovery and development. She is enthusiastic about personalised healthcare and innovation, with a keen interest in software technologies that can support, enhance and establish new ways of delivering successful clinical trials in a patient centric approach.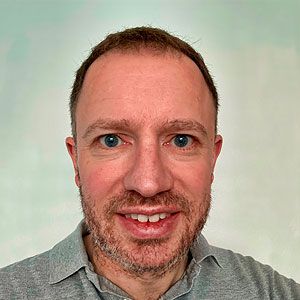 HEAD OF STATISTICAL SERVICES
Andrew Lloyd, BSc
Andrew is Head of Statistical Services at Exploristics and has over 20 year's experience providing statistical consultancy and deliverables to project teams in the pharmaceutical industry.
Prior to joining Exploristics, Andrew's breadth of experience includes supporting non-clinical research, early and late-phase clinical trials and for both small molecules and biopharmaceuticals across multiple therapeutic areas including oncology, respiratory, inflammation and neuroscience. This encompassed experience working at large Pharmaceutical companies GSK, AstraZeneca, and Astellas as well as CRO experience where support was provided to a range of small and medium biotech companies and medical device companies.

Working on multiple global projects simultaneously, he has provided proactive and expert leadership in the strategic application of statistical thinking to those teams and has been accountable for ensuring his teams provide timely delivery of quality statistical deliverables such as analysis plans and statistical reports.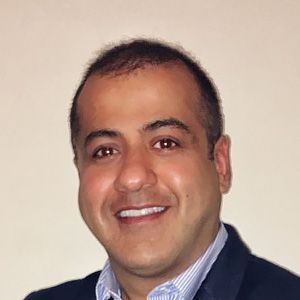 VP OF SALES
Abbas Shivji, BSc
As VP of Sales for Exploristics, Abbas is responsible for go-to-market execution by creating successful scalable and compelling market propositions focussed on Life Science Enterprise SaaS Technology Solution across the whole customer lifecycle.
Over the last 15 years, Abbas has operated at the senior executive level for revolutionary multi-million-pound enterprises across healthcare, pharma and software Industries. With a strong focus on new business development, sales management, cultivating sales excellence and leadership cultures throughout UK, US, EMEA and APAC regions.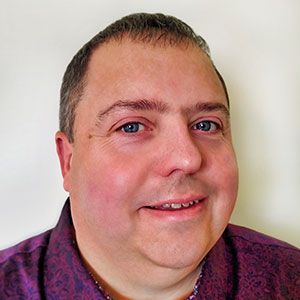 HEAD OF PRODUCT MANAGEMENT & DEVELOPMENT
Jason Leigh, BSc
With over twenty-five years-experience in software engineering, Jason oversees Product Management and Development at Exploristics, including its flagship software KerusCloud.
With a BSc in Computer Science, Jason has enjoyed an extensive career in software development. Previously working at companies including NiSoft, Talis Information and MIS IT Services, he has in-depth experience managing on-time, quality software delivery. Since joining Exploristics in 2019, Jason has implemented the delivery of new software features into the KerusCloud platform, developing new processes to improve the efficiency of delivery whilst ensuring and maintaining software quality.

He oversees the planning and scheduling of the product roadmap, liaising across groups to define new complex requirements and improve current software capabilities, integrating these into the development roadmap and managing their timely delivery by his team.