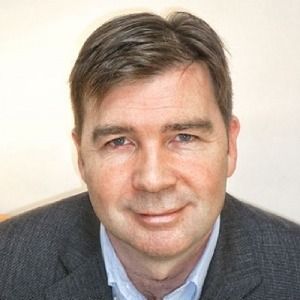 CHIEF EXECUTIVE OFFICER
Aiden Flynn, BSc MSc PhD
Aiden Flynn is the founder and CEO of Exploristics and has 25 years' experience as a statistician in drug discovery and clinical development.
After seven years as a Lecturer at University College London, Aiden spent ten years at GlaxoSmithKline as a Director of Statistical Support for Biomarker Studies across research and development before founding Exploristics in 2009. At Exploristics, Aiden has created an innovative and profitable company and overseen its ongoing growth and transition from a specialist statistics consultancy to a provider of innovative specialist software with wrap-around biostatistics support. As such, Exploristics caters to a wide range of global healthcare developers from the world's top pharmaceutical companies to biotechnology, medical device and diagnostic start-ups.

With key expertise in emerging approaches to clinical development such as Precision Medicine and biomarker discovery, validation and integration, Aiden has worked closely with regulatory authorities, such as the FDA and EMA, to develop tools and guidelines that support the use of biomarkers in clinical studies. He has over 40 publications in peer reviewed journals and books and is an invited speaker at international conferences. Aiden is also a member of the Precision Medicine Advisory Board at Merck Biopharm and is involved in the Precision Medicine Steering Group, offering strategic advice to the Department of Health.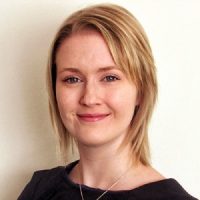 BUSINESS OPERATIONS MANAGER
Frances Denny, BSc PhD
Frances uses her extensive knowledge and experience of supporting clinical development programmes to facilitate project delivery and oversee business operations at Exploristics.
With a BSc in Mathematics and a PhD in Statistics from Queen's University Belfast, Frances has over fifteen years' experience in biostatistics and modelling techniques supporting clinical development. Starting as a statistician at Exploristics in 2009, Frances has used her in-depth knowledge of statistics as applied to clinical development to inform and facilitate decision-making across business operations in support of project delivery for a wide range of therapeutic areas and study types.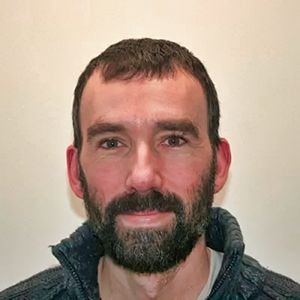 HEAD OF STATISTICAL CONSULTING
Sam Miller, BA MSc
Sam has over 20 years' experience as a statistician in the pharmaceutical industry. At Exploristics, he oversees the Statistical Consulting team.
As well as ensuring key statistical provision for complex projects, this involves supporting product development in defining the software product roadmap and developing partnerships with external data providers.

With a BA in Mathematics from the University of Cambridge and an MSc in Statistics from University College London, Sam has broad knowledge of statistical analysis and design techniques and gained in-depth experience of the industry at GlaxoSmithKline where he provided statistical support to clinical trials at all stages of discovery and development. This included everything from FTIH studies through proof of concept and dose-ranging trials to pivotal studies supporting regulatory submission, as well as statistical input to portfolio-level decision-making across multiple drug projects.

Sam has co-authored over 50 articles in medical and statistical publications and has extensive expertise in experimental medicine, adaptive designs and the application of Bayesian approaches to clinical trial design and analysis. This enables him to take an innovative and flexible approach to developing new methods for facilitating earlier and better-informed decision-making in the development path of novel treatments.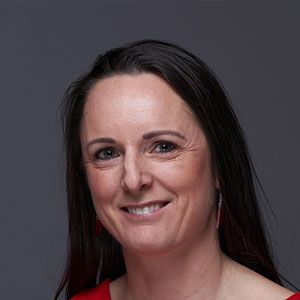 CHIEF DATA SCIENTIFIC OFFICER
Kim Hacquoil, BSc MPhil
Kim is Chief Data Scientific Officer at Exploristics and oversees the Data Science team. She has over 15 years' experience in the pharmaceutical industry working as a project statistician across multiple therapeutic areas in early development.
With a BSc in Mathematics from Bath University and MPhil in Statistical Sciences from Cambridge University, Kim worked for many years at GlaxoSmithKline prior to joining Exploristics. There, she championed new approaches to decision-making in clinical development through initiatives developing and promoting innovative designs and novel statistical methodology including futility analyses, predictive inference, prior elicitation and assurance.

During her time at GSK, she spent 2 years in the strategy and portfolio management group as a statistics and mathematical modelling director where she brought statistical rigour to the team and advanced the use of statistical methods in the wider analytical space. As part of this role, she drove the use of statistical prediction for decision-making at a strategic level through leadership of the development of a new "Fill and Flow" model. She also has experience supporting teams to assess and quantify the Probability of Technical and Registrational Success (PTRS) of compounds across drug development.

Kim is an active member of PSI and is currently Careers Director there leading initiatives to promote the industry to school and university students as well as supporting members working in the industry with continued professional development.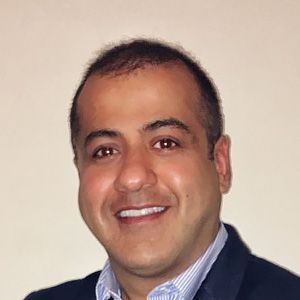 VP OF SALES & MARKETING
Abbas Shivji, BSc
As VP of Sales & Marketing for Exploristics, Abbas is responsible for go-to-market execution by creating successful scalable and compelling market propositions focussed on Life Science Enterprise SaaS Technology Solution across the whole customer lifecycle.
Over the last 15 years, Abbas has operated at the senior executive level for revolutionary multi-million-pound enterprises across healthcare, pharma and software Industries. With a strong focus on new business development, sales management, cultivating sales excellence and leadership cultures throughout UK, US, EMEA and APAC regions.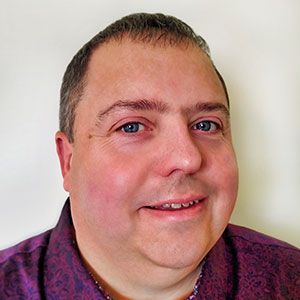 HEAD OF PRODUCT MANAGEMENT & DEVELOPMENT
Jason Leigh, BSc
With over twenty-five years-experience in software engineering, Jason oversees Product Management and Development at Exploristics, including its flagship software KerusCloud.
With a BSc in Computer Science, Jason has enjoyed an extensive career in software development. Previously working at companies including NiSoft, Talis Information and MIS IT Services, he has in-depth experience managing on-time, quality software delivery. Since joining Exploristics in 2019, Jason has implemented the delivery of new software features into the KerusCloud platform, developing new processes to improve the efficiency of delivery whilst ensuring and maintaining software quality.

He oversees the planning and scheduling of the product roadmap, liaising across groups to define new complex requirements and improve current software capabilities, integrating these into the development roadmap and managing their timely delivery by his team.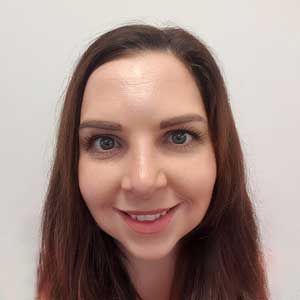 STATISTICS & PROGRAMMING TEAM LEAD
Moira Murphy, BSc MSc
As an experienced statistical programmer and statistician, Moira leads a Statistics and Programming team within Statistical Services at Exploristics.
With a Bachelor's degree in Mathematics, Statistics and Operational Research and a Master's in Epidemiology, Moira has in-depth expertise in statistical methods and programming combined with extensive experience in the pharmaceutical industry.

Since joining Exploristics in 2014, Moira has worked on the delivery of a wide range of client projects covering real-world, observational, and interventional studies. As lead statistician on many projects, Moira oversees a dedicated team of statisticians and programmers, communicating directly with clients to ensure that the analyses conducted meet their requirements and study objectives are met. Subsequently, she is involved throughout a study from protocol to reporting and presentation of the results.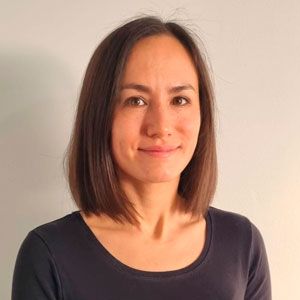 STATISTICS & PROGRAMMING TEAM LEAD
Kara Stevens, BSc MSc MRes PhD
Kara is a Team Lead for Statistics and Programming at Exploristics, with over 15 years' experience of statistical research across a range of disciplines.
After completing a PhD at University of Bristol, Kara worked as a research fellow on big data studies, epidemiology and clinical trials before coming to Exploristics. She has contributed to research across a range of therapeutic areas (including neurology and oncology), phases, trial designs and settings.

As Team Lead, Kara oversees a group of talented statisticians and programmers, communicating with clients to facilitate the delivery of quality statistical outputs which meet study objectives.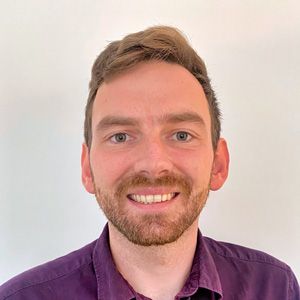 STATISTICS & PROGRAMMING TEAM LEAD
Ben Jones, BSc MSc PhD
Ben is a Statistics and Programming Team Lead with over six years of experience as a statistician working on clinical trials across a range of therapeutic areas within academia and industry.
Ben has a Bachelor's degree in Mathematics, a Master's degree in Statistics and a PhD in which he developed novel Bayesian methods for the design and analysis of cluster randomised controlled trials. In addition, Ben has gained six years of professional experience as a statistician working in academic clinical trials units across a range of areas including mental health, surgery, neurology and emergency medicine, where he has co-authored several scientific papers and provided statistical expertise across the entire trial lifecycle, from funding acquisition and protocol development through to analysis and reporting.

Ben joined Exploristics in 2022, and as a Team Lead is responsible for the oversight of a team of statisticians and programmers to ensure the timely and high-quality delivery of client objectives.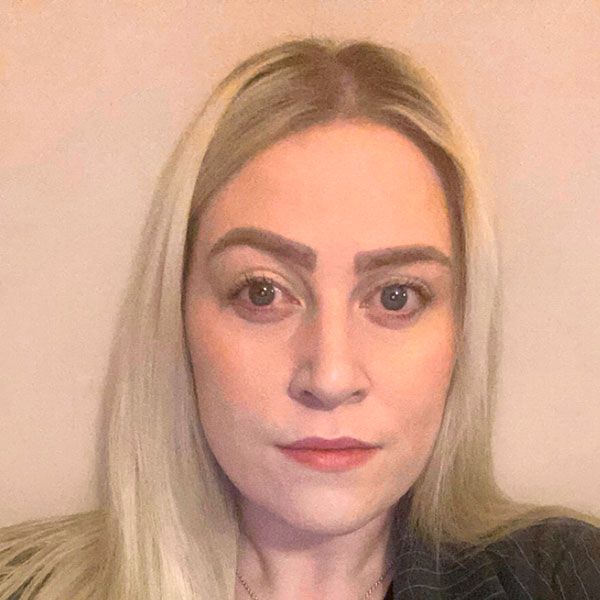 STATISTICS & PROGRAMMING TEAM LEAD
Rebecca Griffin, BSc MSc
Rebecca is a Statistics and Programming Team Lead with over five years' experience as a statistician working in the clinical trials field.
Rebecca has a BSc in Mathematics and graduated with a MSc in Statistics from Lancaster University in 2017. Having worked over a range of therapeutic areas, such as diabetes and arthritis, her focus has predominately been on Oncology. Within the oncology sector, Rebecca has co-authored several scientifical research papers and provided statistical support and expertise across many phases of clinical trials, including training clinicians on an accredited statistical course. She has a keen interest in survival analysis and focused on this area in her dissertation whilst at university.

Rebecca joined Exploristics in 2021 as a Senior Statistician, and now as a Team Lead, has the responsibility of overseeing a team of statisticians and programmers to ensure high-quality and professional standards are met throughout all areas.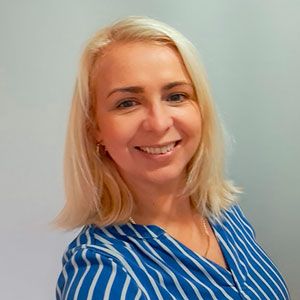 STATISTICAL PROGRAMMING TEAM LEAD
Catriona O'Hare, BSc
Catriona has worked as a Statistical Programmer in the pharmaceutical industry for 20+ years. With a BSc degree in Mathematics, Computing, and Statistics from the University of Ulster, she has advanced statistical programming skills and extensive knowledge of CDISC. She has worked in various therapeutic areas across all clinical phases.
As a lead on many projects, Catriona has supported the planning of resources, priorities, and timelines needed to achieve project goals while working on ensuring budget monitoring and adherence. During her career, Catriona has managed a team of Statistical Programmers across large global CROs with a focus on implementing statistical programming strategy, including building, and strengthening teams through mentoring, coaching, professional development, and recruitment; driving efficiencies and improving processes; and supporting business development centric to achieving both company goals and ensuring good customer experience.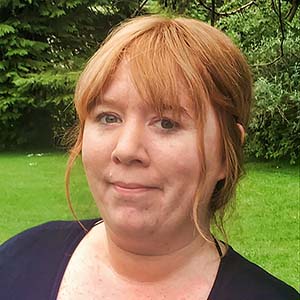 DATA SCIENCE TEAM LEAD
Sheila McCartan, BSc MSc PhD
Sheila leads the Data Science team at Exploristics and has an extensive background in medical research, with specific experience in molecular disease pathology specifically autoimmunity, infection and immunity, cardiovascular disease, and respiratory disease in human, animal, and in vitro models.
Through post-doctoral positions at the University of Oxford and Queen's University, Belfast, she employed molecular biology laboratory skills for clinical trial sample processing and upskilled in R-programming for the development of analytical pipelines for interrogation of multi-parameter, high-dimensional data from clinical trials with regards to biomarker discovery and individual response to therapy.

At Exploristics, she is privileged to lead a skilled team of data scientists in the development of clinical trial disease models, derived from clinical trial and real-world data, to inform KerusCloud simulations and virtual cohort generation. Her Data Strategy team work closely with the Strategic Consulting, and Product Development teams to support client projects and to research innovative ways to inform and enhance clinical trial design.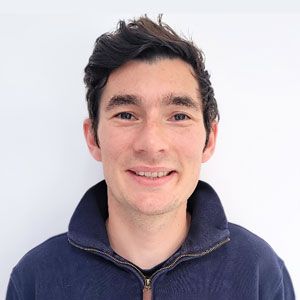 STATISTICAL CONSULTING TEAM LEAD
Jamie Inshaw, BSc MSc PhD
Within Exploristics Jamie leads the Statistical Consulting Team and works with clients to carry out statistical support and analyses at the study design stage and beyond.
Jamie is a statistician with a range of interests and has 5 years' experience working in clinical trials, with a particular focus on trial design in Phase IIa through to Phase III randomised control trials. He has expertise in inputting into the design of fixed or adaptive trials prior to trial initiation, as well as advising on appropriate protocol amendments once a study is being conducted, using simulation as a tool to identify aspects of greatest importance to the trials' probability of success. He worked closely on study design for the COVASE trial which won the prestigious Sir David Cooksey Prize for Translation in Science for 2021. In addition, Jamie has over 4 years' experience working as a statistical geneticist, with a PhD from the University of Oxford, examining the genetics of type 1 diabetes and other related autoimmune diseases.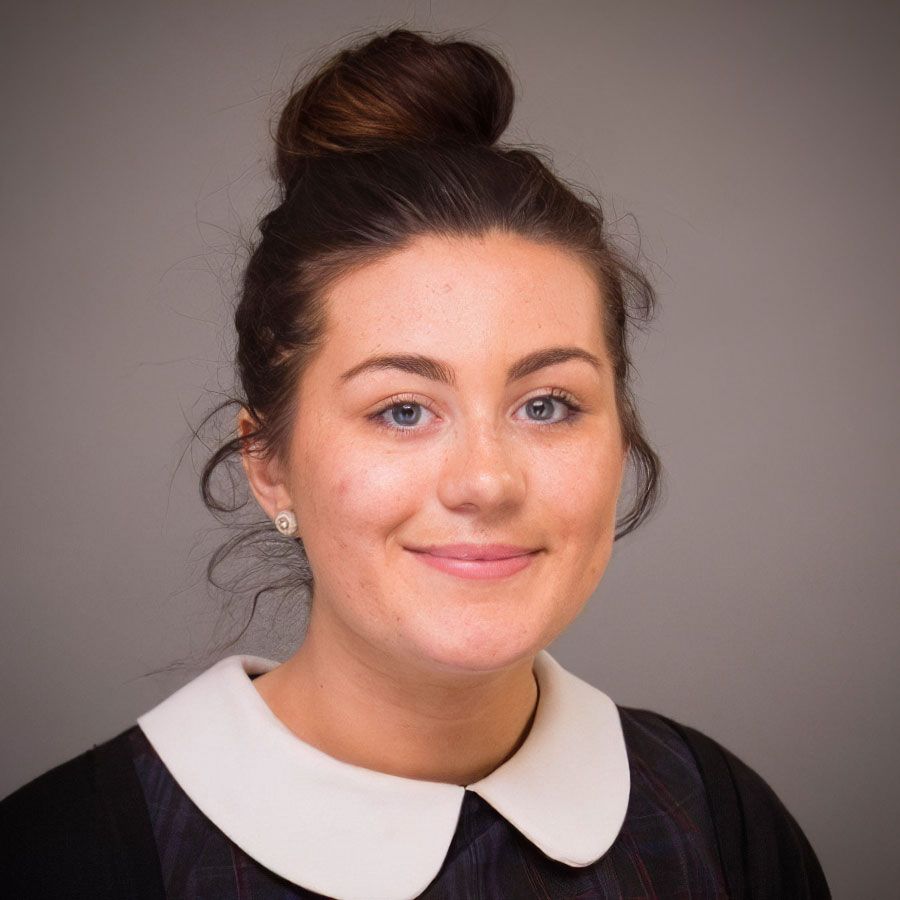 SOFTWARE DEVELOPMENT TEAM LEAD
Orla Mooney, BSc
Joining Exploristics in 2018, Orla is Team Lead for the Product Management and Development team.
Graduating from the University of Ulster in 2017 with a BSc in Computer Science, Orla joined the Product Management & Development Team in 2018 as a software engineer. Here she worked on key software projects including Exploristics' flagship software, KerusCloud, progressing rapidly to the role of senior software engineer in 2019 before becoming Software Development Team Lead in 2022.

With an active interest in technology and its potential impact in life sciences, Orla enjoys applying her expertise in software engineering to help create cutting-edge tools that can support the clinical research and development process. She has spent recent years extending her technical knowledge and skillset in current and emerging areas of software development, including Angular and AWS. Having a short stint as a scrum master in previous roles, as well as growing agile knowledge, Orla has gained in-depth understanding of the many different ways agile teams can operate. She is looking forward to learning and growing in her new role as Development team lead.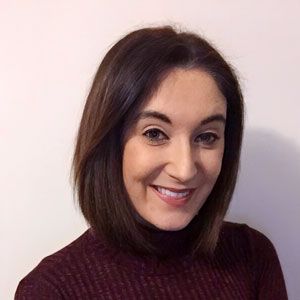 ANALYTICS ACADEMY TEAM LEAD
Meabh McCurdy, MSci PhD
Meabh leads the Analytics Academy within the Statistical Services at Exploristics. She has over four years' experience as a statistician in the pharmaceutical industry working across various therapeutic areas.
Having worked as a summer intern at Exploristics throughout her Mathematics, Statistics and Operational Research MSci at Queen's University Belfast, Meabh then went on to complete her PhD in Statistics. Since joining Exploristics as a Statistician in 2018, Meabh has been involved in various aspects of clinical trials, from the early design stages through to reporting final results. Meabh has extensive knowledge of statistical modelling and programming.

As the Team Lead of our in-house Analytics Academy at Exploristics, Meabh oversees the training of new and early-stage statisticians and statistical programmers.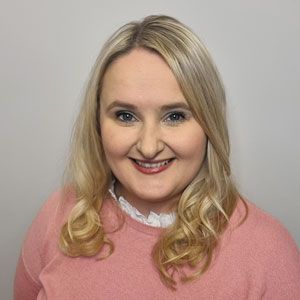 PROJECT MANAGER
Clare Groves, BSc
Clare is responsible for all Project Management activities across our portfolio of projects, supporting our clients and the team. She coordinates the project schedules, tracks the status of each work package and delivers regular reports.
Clare is PRINCE2 certified and has over 10 years of experience working across industries. She holds a Bachelor of Science with Honours in Business and Marketing, along with a further university course in agile management and leadership. She joins supporting the experienced statisticians and programmers providing world-class analytics and specialised software products for clinical-stage life science organisations.

Clare is results-driven and has been recognised for delivering multifaceted projects on time by exciting robust risk management strategies. She has experience in leading teams, has set up Project Management Offices (PMOs) and established governance processes. Her expertise extends to managing project budgets into the millions and leading complex business transformation initiatives for CEOs.