Exploristics Completes Innovate UK Award
Exploristics is pleased to announce that we have completed an Innovate UK award to support further research and development to extend the capabilities of our proprietary simulation-guided design platform, KerusCloud. This exceptional software supports evidence-based design decisions to extensively de-risk clinical trials at the design stage, reducing development time, costs and patient burden.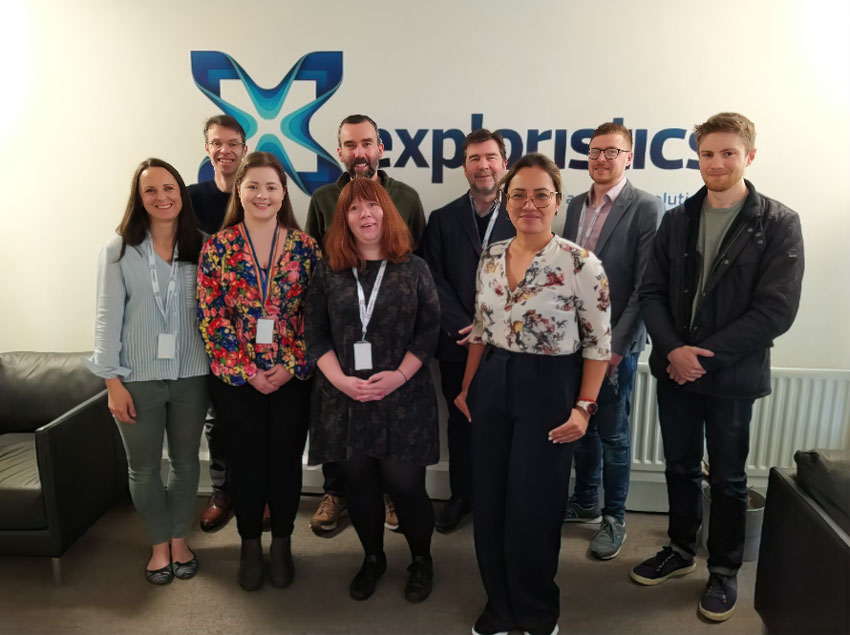 The team: In the front row, Kimberley Hacquoil, Amy McCorry, Sheila McCartan, Alessandra Bisquera; In the back row, Oliver Dewhirst, Sam Miller, Aiden Flynn, Gareth Burns and Chris Gray.
Exploristics CEO, Aiden Flynn, said "I am absolutely delighted that Exploristics have completed this Innovate UK grant over the past 18 months. Applications for these are always highly competitive. To have been granted one and successfully complete all elements within the timeframe, speaks of the quality and dedication of our Statistical Consulting and Data Science teams. This has expedited further development of KerusCloud and enabled us to continue building out this uniquely powerful platform to deliver the advanced analytical insights and smarter clinical trials needed to address today's complex clinical research challenges."