From the depths of the ocean to high in the sky, a career in STEM will take you to places you never thought possible.
By Dr Gareth Burns, Senior Statistical Software Developer at Exploristics
From an early age I always had a fascination with nature and a desire to understand how things worked. One of my earliest memories was going on-board the Lough Foyle, a research vessel my father worked on to carry out fisheries stock assessment, and seeing the diverse range in size, shape and colour that I'd never seen before but were right beneath the waves. What else was out there just out of sight? This natural curiosity in exploring and understanding the world around me has led me to a career in STEM which has provided many opportunities and not all were as I expected!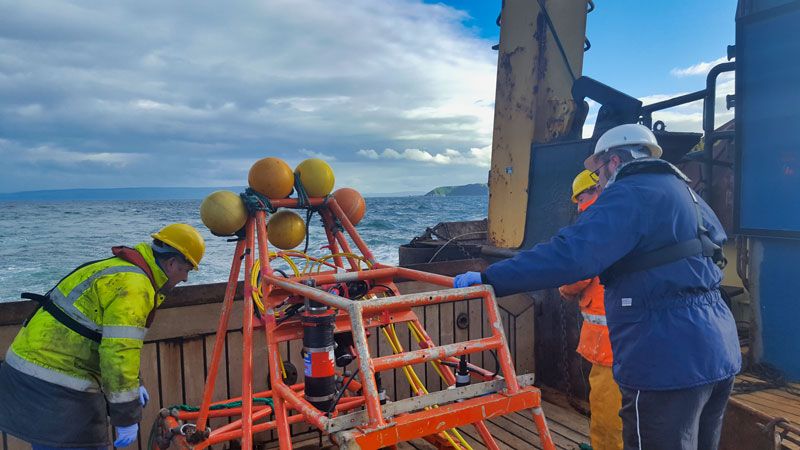 Deploying Under Water Television (UWTV) survey equipment north of Rathlin Island to gather data for Queen Scallop stock assessment.
My education was quite a traditional academic route and almost laid out in front of me as I went to the local grammar school that my father and all my uncles had gone to, and the next generation of my family are also starting to go to. I fell in love with biology as a subject there, attracted by the astounding natural systems I investigated and the ability to gain novel insights about them through data collection. For example, on a field trip to the coast to investigate rocky shore ecology we collected biological data and discovered that what were seemingly random movements of a diverse ranged of species followed patterns that we could understand allowing us to build a hypothesis as to why this might be. Moments like these led me to do a degree in the Queen's University Belfast in Environmental Biology.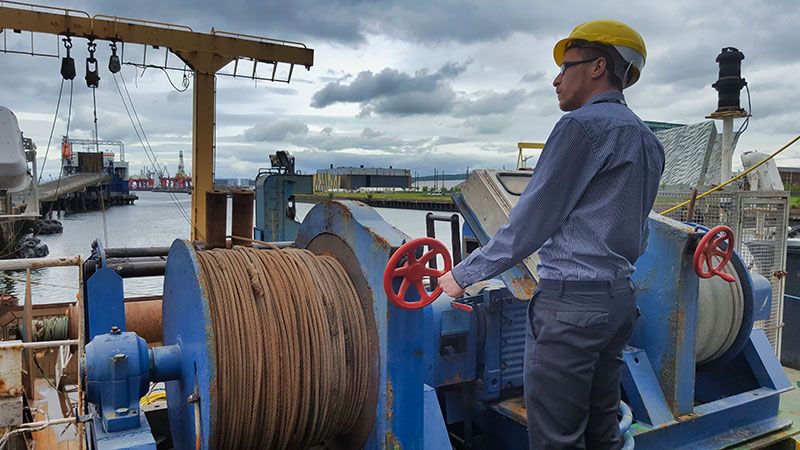 Applying final pre-survey checks in Belfast Harbour on the Research Vessel Corystes prior to a 3-week research survey in Irish Sea.
At the end of university, however, I hit my first barrier. Previously my path had largely been laid out in front of me and I was coming out of university during one of the largest recessions in a generation. My expectations were that if I were to work hard and get a degree the reward would be a job at the end. But not all jobs in STEM are vocational and although there are plenty of opportunities out there, they aren't always necessarily aligned with where you expect your career to go. My advice is to grasp opportunities as they come along and be open minded about what you might end up doing in the future. It may not always be what you expect; mine certainly weren't!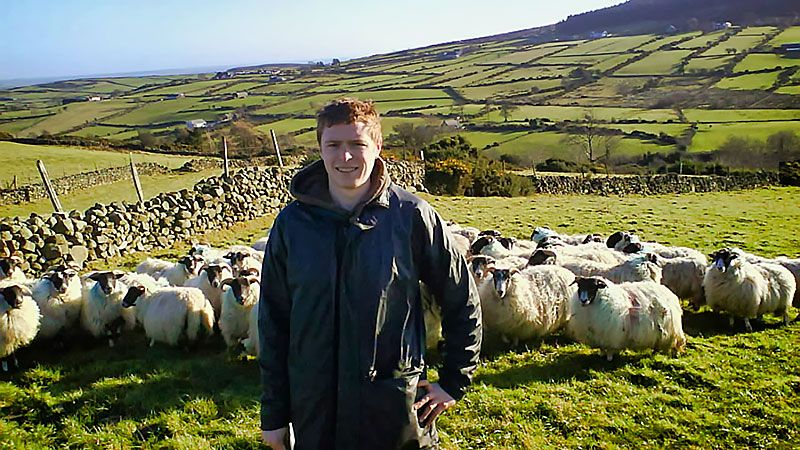 Wandering the glens of County Antrim, Northern Ireland carrying out a national wildlife survey
One of my first jobs was as a field assistant at a research trial at an agricultural research sector and although I gained valuable work experience, I didn't really see it as more than a summer job. An opportunity came up for a PhD looking at the nutritive quality of grasses as forage and although it was something I wasn't particularly interested in, the wider benefits of a having a PhD really appealed to me. Doing a PhD provided me with opportunities to develop transferable skills in project management, data management & analysis, collaborative working, time-management as well as the specific scientific skills. The skill I'm most proud of developing was communication, previously I'd almost been in tears if I had to present to a group of people and by the end of my PhD I was presenting at international conferences and won two awards talking about grass growth – an idiom for something dull that I was able to convey in an engaging and insightful way to a room full of experts.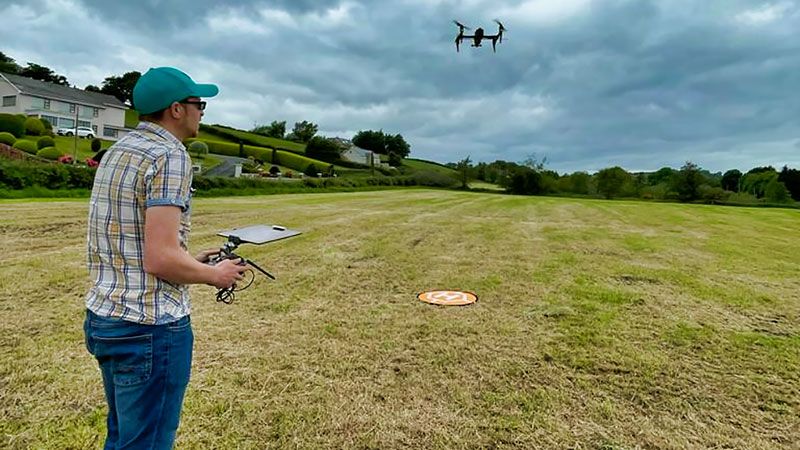 Carrying out a Drone Operator's test to become qualified drone pilot. Drone footage of flights over agricultural research plots can be viewed here and here.
My current role at Exploristics is developing cloud-based computing to generate virtual clinical trials, a far cry from where I started working with taking measurements in field trials. I certainly hadn't planned this career path and that's one of the benefits of a career in STEM that can also be a challenge. There's lot of opportunities but it's not always a linear path or one that you can envisage. Since my PhD I've had the privilege to work on lots of exciting projects. I've spent weeks at sea on the same research vessel as my father capturing footage of the sea floor for prawn burrows (in between vomiting over the side of the vessel) to flying the latest high-tech drones over agricultural trials to capturing multispectral images for phonemic analysis. The transferrable skills I'd gained in a career in STEM enabled me to transfer into Software Development with the support of a great team.
My takeaway message is a quote from my favourite book – "Not all those who wander are lost".
At times it may feel like you're wandering and lost in your career, but early in your career take that time to wonder and explore and you never know where your STEM journey will take you!